Breeding Information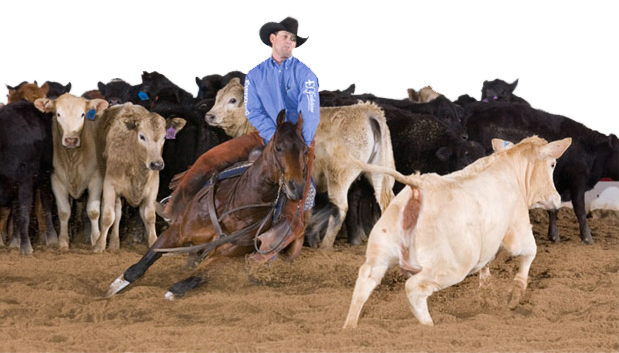 Breeding Fee: Private Treaty
Fresh Cooled or Frozen Semen

Pedigree
| | |
| --- | --- |
| | 1998 Bay Stallion |
Sire:
BOB ACRE DOC (1981). $426,136: 2-time NCHA World Champion; NCHA Hall of Fame. Equi-Stat #11 All-Time leading Cutting Sire and a 2005 Top 12 Leading Sire, siring the earners of more than $10,300,000 including NOT QUITE AN ACRE (NCHA Horse of the Year), BOBS SMOKIN JOE ($281,235: NCHA Open Futurity Champion), PEPONITAS ACRE ($272,986: NCHA Non-Pro Futurity Champion), FOUR ACRES ($258,445: 3RD NCHA Open Futurity), BOBS SMART CHANCE ($219,890: 3rd, NCHA Open Futurity), CHRISTYS ACRE ($209,918: NCHA Plantinum Award: NCHA Open Top Ten Reserve Champion), AUTUMN ACRE ($209,852: split 4TH, NCHA Open Futurity, Music City 4-Year old Open Co-Reserve Champion).
1st DAM
Gay Hickory Rio, by Doc's Hickory. $3,943: 3rd, "The Non Pro" 4-Year Old Non-Pro: finalist in the Nebraska Expo Open Derby, San Antonio NCHA $3,000 Novice Reserve Champion (Deceased). Dam of 1 foal, 1 performer-
BOBS HICKORY RIO(c. by Bob Acre Doc). Reference.
2nd DAM
BISSIE GAY BAR, by Johnie Gay Bar. $10,650: & 21 AQHA points: top 10, AQHA World Show Sr Cutting; NCHA Certificate of Ability;
AQHA ROM, Dam of-
CREEKS BAR PEPPY (Wheeling Peppy). $54,834: Gateway To Branson Non-Pro Classic Champion; NCHA West Limited Non-Pro Champion.
Jengay Rio (Doc Jensen). $8,340: NCHA Certifiate of Ability; 2005 ACHA Top 10 $10,000 Non-Pro; NCHA Area 24 $20,000 Non-Pro Reserve Champion.
Docs Bisbar (Doc's Hickory). $5,230: split 7th, NRCHA Non-Pro Futurity.
Bissie Gay Rio (colonel Freckles). $5,271: NCHA Certificte of Ability. Dam of-
BISSIE LUCKY LENA. $18,741: Texas Cutting All/Age $50,000 Amateur Champion; finalist, NCHA Eastern Nationals $20,000 Non-Pro.
Gay Hickory Rio (Doc's Hickory). Above
Ms Hickorybar Rio (Doc's Hickory). $3,937: S. Dakota Non-Pro Classic/challenge Co-Reserve Champion. Dam of-
Smoke And Hickory. $10,512: Montana RCH Open Snaffle Bit Futurity Champion; Montana Twisted Wire RCH Open Derby Champion.
Smart Hickory Smoke $9,108: Colorado RCH 3-YearOld Open Futurity Reserve Champion; 3rd, Wyoming RCHA Open Snaffle Bit Futurity.
Gay Freckles Rio (colonel Freckles). Dam of-
CHICS RENEGADE. $51,845: NRCHA Open and Limited Open Derbies Reserve Champion.
SMART LITTLE JEWEL. $37,155 & 16 AQHA points; finalist,NRHA Open Futurity, AQHA Open ROM.
SMART CHICA RIO.$37,002 & 18 AQHA points: finalist, NRHA Open Futurity & Open Derby; Open ROM.
LONE STAR CHICOLENA. $26,593 & 61 AQHA points: finalist, NRCHA Open Futurity; 7th, NRCHA Open Stallion Stakes; 6th, AQHA High Point Sr Reining; Open ROM.
HA GAY FRECKLES. $47,957: 2009 SW RCHA Circle Y Open Derby Reserve Champion; finalist, 2009 NRCHA Open Stakes; top 10, 2010 NRCHA Open Derby 3rd, 2010 SW RCH Circle Y Open Derby.
Sheza Smart Chic. NRHA $5,229: Reserve World Champion Novice Horse Open; Southeastern RHA Novice Horse Open Champion.
Smart Colonel. $3,839 & 36.5 AQHA points: finalist, NRCHA World Championship Open Fut: ROM.